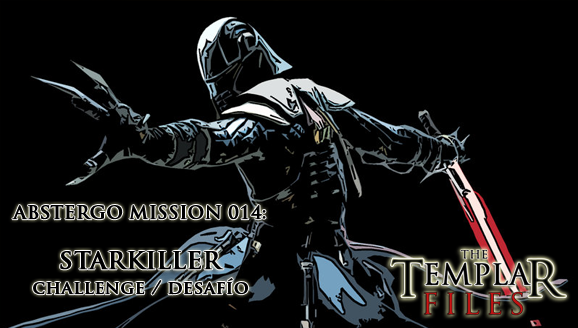 There are legends of soldiers with the power of the one army. Unbeatable warriors that create legends. Soldiers who mark the course of history.
Are you one of those who create their own path? Do those who are able to surpass the stars?
We want you to show you are the best and for that we ask the heads of those who are in your way. Bring us the head of the prestige players. Beat the, and you will get as many points as your victim had prestige. The player with the most prestige bring, win the challenge and thus 300 APs and the title of "StarKiller".
System:
You must be the first place in any simulation. The prestige players that will be between second and fourth place in that game will be your victims. The player will receive as many points as prestigious stars have players between the 2 and 4 instead. For these points count, players have to send a picture of the hunting as proof.
Each standing up only counted once.
On September 13 the player with the most points wins the challenge.
This is your challenge.
To participate leave your ID in this post.
Existen leyendas de soldados con el poder de todo ejercito. Soldados imbatibles que crean leyenda. Soldados que marcan el curso de la historia.
¿Eres tú de aquellos que crean su propio camino? ¿Aquellos que son capaces de sobrepasar las estrellas?

Queremos que muestres que eres el mejor y para ello te pedimos las cabezas de aquellos que están en tu camino. Traenos las cabezas de los prestigios. Gánales y obtendras tantos puntos como prestigio tuviese tu victima. El jugador que más prestigios traiga, ganará el desafío y con ello 300 APs y el título de "StarKiller".
Sistema:
Debes quedar primero en cualquier simulacion y sólo contarán los prestigios que estén entre en segundo y cuarto lugar de esa partida. El jugador recibirá tantos puntos como estrellas de prestigio tengan los jugadores comprendidos entre ese 2 y 4 lugar. Para que estos puntos cuenten, los jugadores han de enviar una foto con su Cacería.
Cada prestigio vencido solo contará una vez.
El día 13 de Septiembre el jugador con más puntos ganará el desafio.
Este es tu reto.
Para participar, deja tu ID en este post.